Dear League Members and Friends:
I write to you today as the newly elected president of the League of Women Voters of Chester County.    I am honored to take the baton from Susan Carty, who for the past four years headed up both our Local League and the State League – a remarkable job.  Susan has been a tremendous ambassador for us at the State and the National level.  She is still the president of the State League and a director of this Local League, and we know she will continue to be our ambassador.    We are fortunate to have her.
So what is my vision for the League?  Some things are tried and true. Others may need tweaking.
VOTER REGISTRATION – A CORE VALUE
The League of Women Voters is an illustrious national organization with a history of securing for women the right to vote, and facilitating voter registration for countless American citizens, both women and men.  Because this is a Presidential Election Year, numerous organizations are mobilizing volunteers to register voters, but Mary Lou Dondero, chair person of the Voters Service Committee, and the volunteers she recruits, have been doing a stellar job of registering votes every year for decades.   In addition, earlier this year, the Chester County League (under the guidance of Susan Carty) joined "YOUR VOTE IS YOUR VOICE" a Chester County Coalition of local organizations and individuals dedicated to registering voters and getting out the vote.  Chester County League member, Tam Williams, is a founding member of the Coalition. Tam attended our August 20 Board meeting and gave the board a very insightful overview of the goals and planned activities of the Coalition. We are reminded that National Voter Registration Day is Tuesday, September 27.
THE VOTERS' GUIDE – AN ESSENTIAL TOOL
For decades, the public has relied on the League's Voters' Guide for non-partisan information regarding the platforms and positions of candidates for office.  When I was a newly minted United States Citizen I relied on the League's Voters' Guide to help me figure out who to vote for.  In those days, the League published the Voters' Guide in the Daily Local News.  In recent years, our budget has not allowed us to publish the Voters' Guide in the Daily Local, and in this age of technology it has become significantly less expensive to publish information on the internet than to use traditional print media, so we have tended to move in that direction.  However, we are mindful that there are significant numbers of potential voters who do not have access to the internet.  We also know that there is a large number of voters who will not seek out information, but who will read the Voters' Guide if it is made readily available to them.  We must make the Voters' Guide readily available to them.  To that end, we are working on collecting information from our local candidates, which we will then self-publish as flyers for placement in our local post offices and libraries – flyers which potential voters can take home with them and read at their leisure.  League member Pat Horrocks is heading up the Voter's Guide Project.
POLITICAL DISCOURSE – MOVING DEMOCRACY FORWARD
The League provides political discourse by way of public forums, candidate debates and grassroots advocacy.  Advocacy, for the League frequently begins at the local level and works its way up through the State League to the National level.  A good example of this is the Criminal Justice Position  Statement (below) which our State League formulated earlier this year.   It began right here in Chester County.  When the Chester County Program Planning Committee met in January 2015, we realized that we had no position statement on Criminal Justice.  To that end, we formed a Criminal Justice Committee to prepare a Criminal Justice Presentation for caucus at the State Convention in June 2015.  The caucus was remarkably well received and the State Convention voted unanimously to undertake the state-wide study of Pennsylvania's Criminal Justice System, which led to the adoption of our newly minted Criminal Justice Position:
LWVPA Criminal Justice Position In Brief
LWVPA believes that our justice system should be fair to all and that everyone who becomes a part of the system should be treated with dignity. The system should be effective, cost efficient, and data driven. Persons should not be deprived of constitutional rights to reasonable bail or effective counsel because they are poor, because they live in a poor community or because it is politically or economically expedient. Barriers to successful reintegration into society, including damaging conditions in jails and prison, restrictions and requirements of reentrants, and legal financial obligations that realistically cannot be paid, should be minimized.
In the meantime, having headed up the Chester County Criminal Justice Committee, I was asked to prepare a similar presentation for caucus at the National Convention, which took place in Washington DC in June 2016.  The presentation was equally well received at National.  Many State and Local Leagues have adopted criminal justice positions and have been working diligently for criminal justice reform.  There is a lot of synergy there.  We are a little late to the party, but we are working diligently to catch up.  To that end, the Chester County League has joined with Justice Rain, Inc., Cornerstone Christian Fellowship Church, and St. Paul's Baptist Church to sponsor a Criminal Justice Conference, which will take place on Thursday, October 27, 2016 in West Chester.  The Keynote Speaker at that event will be renowned national speaker, Carol Kent (more at: http://www.carolkent.org/) The goal of the Conference is to educate the public regarding the issues faced by inmates and their families, and to give inmates and their families the tools to deal effectively with their new normal.
SIGNATURE EVENTS – RAISING THE PROFILE OF THE LEAGUE
Since joining the League in 2012, I have made it my mission to raise the profile of the League within our local community.  Two years ago in September we had our first Signature Event – "CELEBRATING THE RIGHT TO VOTE".  Last year in September we had our second Signature Event – "OUR GOVERNMENT IN ACTION".  The plan is to rotate these two types of events.  In the even years we celebrate the right to vote.  In the odd years, we ask our elected officials to tell us what's going on in our government.  This year's "Celebrating The Right To Vote" event will be held at West Chester Borough Hall on Saturday, September 24, 2016. A Flyer advertising the event is included in this Voter.  Please invite your friends and relatives.  We're looking forward to an enjoyable day.
Every year, we have a Holiday Open House.  This is a free event for League members and friends, and is an excellent opportunity to introduce potential members to the League.  We each bring a dish to share.  This year's Holiday Open House will be held at Windon Hall, 803 West Market Street, East Bradford Township, December 18, 2016, from 2:00 p.m. to 5:00 p.m.  Entertainment will be provided.
Last, but not least, there is the Commissioners' Forum.  In 2015 we had some scheduling difficulties, so we collapsed the Commissioner's Forum into the "Our Government In Action" event in September.  Those who attended the "Our Government in Action" event will agree the Commissioners Panel was very successful.  The Commissioners did a stellar job of bringing us up to date with reliable information about our County.  We plan to hold the Commissioners' Forum in March 2017.
EXPANDING AND STRENGTHENING STANDING COMMITTEES
I am a firm believer in working by committee.  It is impossible for anyone person to get everything done.  Therefore, I am pleased to announce that we now have a Media Committee. We are also working on establishing a Membership Committee.  Our beloved and hard-working Meryle Rothman will be moving to Philadelphia in the fall, and we will need several people to replace her!  Also, in light of the frenetic activity surrounding voter registration and voter turn-out in this Presidential Election Year, we are also expanding our Voters Service Committee.  Please let me know if you are interested in becoming a member of either the Membership Committee or the Voters' Service Committee.
That's all for now, friends.  Best regards to you and yours.
Jennifer
Jennifer W. Levy-Tatum, Esquire
President
League of Women Voters of Chester County
Telephone: (610) 316-2126
EMAIL: jlevytatum@verizon.net
Facsimile: (610) 873-4090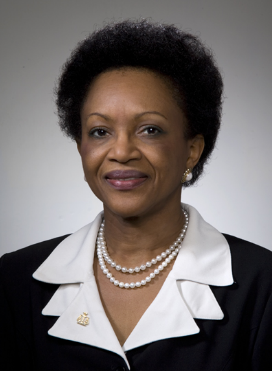 Meet Jennifer
Jennifer W. Levy-Tatum entered Widener University School of Law as a Widener Scholar in 1994.  While at Widener, she was selected as a Redding Fellow by the Delaware State Bar Association.  She won the Judge G. Fred DiBona oral argument competition in 1995 and graduated cum laude in 1997.  Thereafter, she joined the law firm of Ballard Spahr Andrews & Ingersoll, LLP, in Philadelphia, where she practiced general real estate law.  She is presently a partner with the law firm of Binder & Canno, LLC in West Chester, Pennsylvania.
As a partner at Binder & Canno, Ms. Levy-Tatum concentrates her practice in real estate, probate and estate matters.  She has handled multi-million dollar real estate transactions in Pennsylvania and New Jersey.  She has appeared before zoning hearing boards, planning commissions, city councils and taxing authorities in various municipalities. She has litigated cases in Orphans' Court, the Court of Common Pleas, and the Commonwealth Court of Pennsylvania. She has served as an arbitrator in the Chester County Court of Common Pleas since 1999.  She has provided legal review for the office of the general counsel of American Water Enterprises in Voorhees, New Jersey.  She has served as general counsel for the DeBaptiste Organization in West Chester, and board counsel for Phoenixville Homes in Phoenixville.  From 2003 to 2006, she taught paralegal studies at The PJA School in Upper Darby, and from 2006 to 2011 she was an adjunct professor at Eastern University, teaching Business Law and Business Ethics.  She is presently adjunct professor of Law at Temple University Beasley School of Law, where she teaches Contract Law and Professional Responsibility in the International LLM program.
As an undergraduate, Ms. Levy-Tatum was named Jamaica Scholar by the Jamaica Department of Education. She graduated with Honors from the University of the West Indies in Kingston, Jamaica, where she was named the Lincoln Juarez Scholar.  Thereafter, she obtained a Graduate Diploma in Education, with distinction in the theory and practice of Education. A fluent speaker of Spanish, she taught Spanish and English in Jamaica and the Cayman Islands.  She joined the Prudential Insurance Company in Wayne, Pennsylvania in 1987.  While at the Prudential, she became a Fellow of the Life Underwriter Training Council, a Chartered Life Underwriter, and was named Agent of the Year for 1988 by the General Managers and Agents Association of Philadelphia.
Ms. Levy-Tatum served on the Zoning Hearing Board of West Bradford Township from 2001 to 2009.   In 2007 she was the endorsed Democratic Party candidate for Judge of the Court of Common Pleas of Chester County.   She is presently Judge of Elections for West Bradford Township Precinct Two.   Ms. Levy-Tatum has been a member of the League of Women Voters of Chester County since 2012.  She served as First Vice President from 2014 to 2016.  In 2015 she was instrumental in encouraging the League of Women Voters of Pennsylvania to initiate a study of Pennsylvania's Criminal Justice system.  She is one of two Criminal Justice Specialists for the State League.  She was elected President of the League of Women Voters of Chester County at the Annual Meeting in June 2016.