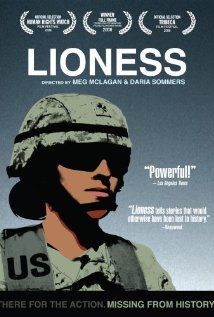 How did a group of female support soldiers – mechanics, supply clerks and engineers – end up fighting alongside the Marines in some of the bloodiest counterinsurgency battles of the Iraq war? Find out in Lioness, a film about female combat veterans.
Date: Wed, November 6, 7:30pm – 8:30pm
Where: Philips Autograph Library, West Chester University map
Contact: wcbigread@wcupa.edu
This event opens with a showing of the documentary, The Lioness, and is followed by a panel discussion featuring women who are serving or have served in the military. Co-sponsored by Troops to Teachers (TTT), the WCU Career Center, the WCU Women's Center, and WCU Women and Gender Studies Program.