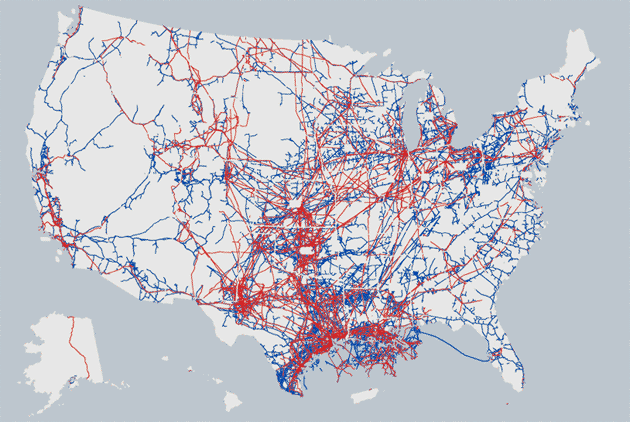 by Lena Groeger
ProPublica, Nov. 15, 2012, 2:27 p.m.
At 6:11 p.m. on September 6, 2010, San Bruno, Calif. 911 received an urgent call. A gas station had just exploded and a fire with flames reaching 300 feet was raging through the neighborhood. The explosion was so large that residents suspected an airplane crash. But the real culprit was found underground: a ruptured pipeline spewing natural gas caused a blast that left behind a 72 foot long crater, killed eight people, and injured more than fifty.
Over 2,000 miles away in Michigan, workers were still cleaning up another pipeline accident, which spilled 840,000 gallons of crude oil into the Kalamazoo River in 2010. Estimated to cost $800 million, the accident is the most expensive pipeline spill in U.S. history.